You're the Caregiver. You're juggling work deadlines, looking after kids, shopping for your parents and picking up their meds, dinner schedules ("another take-out?"), housework ("Can I get a maid please?")… and the "to-do" list doesn't stop there. While you're managing a million different things, your body is reacting to the pressures and stresses you're encountering every day. Sometimes you even stress about how stressed you are because you know the negative impact stress can have on the body!
You know all of this, but there's simply no time to slow down.
Thankfully, there are natural home remedies for on-the-go stress relief that may help you find a greater measure of calm and relaxation when you're short on time. And I see great results with my clients as they experience the power of these essential oils.

1.    Keep your purses armed with mini stress-fighting essentials
Wherever life takes the day, your purse is a staple you keep close. From stress balls for when your stress buttons are being pushed, to Stress Away essential oil blend, which can also provide simple and fast stress relief. Inhale straight from the bottle when you need your "fix" or apply topically. I'll teach you safe ways to use the oils!
2.   Target stress areas with Orange and Cedarwood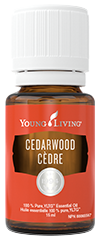 Take a moment to check in with your body and identify how and where it's reacting to stress. Are you feeling tense in your stomach or a heaviness in your chest? Local application using a carrier oil is one of the quickest and simplest ways to start feeling the stress-reducing effects of essential oils like Orange and Cedarwood.
Bonus: you'll love the way the uplifting citrus aroma of Orange mixes with the warm, woody smell of Cedarwood.
Dilute 1 – 2 drops each of Orange and Cedarwood essential oils with approximately 1 tablespoon of carrier oil.
Rub the oil gently onto the preferred area of the body with two fingers, using circular motions, making sure to avoid mucous membranes and eyes.
Repeat this process up to three times per day as needed.
Tip: Since you never know when feelings of stress may strike, place this mixture in a roll-on bottle so you can take it with you.
Where do you get your pure & authentic essential oils? Click here to learn more, I am happy to help you!
Last but not least: Talking to someone who understand your challenges as a caregiver is a great way to start making changes for yourself and get out of the "haunted-by-stress-hamsterwheel". Click here to leave me a message and I'll get in touch with you, you won't regret.